Editor's Note
Coronavirus sequencing research at the University of Miami Miller School of Medicine has uncovered several COVID-19 variants present in its patient population, but Delta is the top one and easily transmitted.
Though the researchers had identified just two cases of the Delta variant in Miami-Dade County a month ago, new sequencing data from the second week of July shows that 63% of a sampling of patients had the Delta variant, 20% had the Brazilian (Gamma) variant, 9% had the Colombian (B.1.621) variant, and 3% had the Peruvian (Lambda) variant.
---
Sponsored Message
---
The researchers found that the Colombian and Lambda variants share many of the properties of Delta, including increased transmissibility and the potential to escape the immunity provided by COVID-19 vaccines. Currently, up to 15% of COVID-19 cases in Miami-Dade County are breakthrough cases in vaccinated people.
The researchers cited a recent Chinese study that finds the amount of Delta variant in a patient swab is an average 1,000 times higher than the original Wuhan strain of COVI-19, which is why it is so highly infectious, and why people are spreading a lot more virus.
The researchers caution that the public can no longer trust who is vaccinated and who is not and, therefore, should consider everyone to be infected until proven otherwise.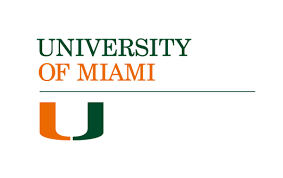 Read More >>