March 12, 2018
TAVR dramatically improves patients' quality of life
Editor's Note
Patients who have a transcatheter aortic valve replacement (TAVR) experience a significant increase in quality of life, finds this study presented March 11 at the 2018 American College of Cardiology Scientific Session in Orlando.
Intermountain Medical Center Heart Institute (Salt Lake City) researchers found that TAVR patients ranked their quality of life significantly higher 30 days after the procedure−72.9 on a 100-point scale, compared with 42 before the procedure. At 1 year postprocedure, patients continued to see significant improvement, ranking their quality of life at 75.4.
A total of 471 TAVR patients were analyzed, and 460 completed the baseline survey.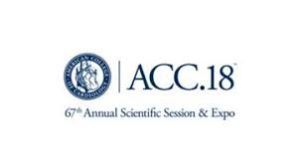 Read More >>
© 2018 Access Intelligence, LLC – All Rights Reserved. Reproduction in whole or in part in any form or medium without expressed written permission of Access Intelligence, LLC is prohibited. OR Manager is a registered trademark of Access Intelligence, LLC.