Editor's Note
In this study presented at the American Academy of Orthopaedic Surgeons Annual Meeting in San Diego, researchers found that orthopedic surgical patients had a higher level of satisfaction with telehealth visits than surgeons, the September 16 Healio Orthopedics Today reports.
Of 107 patients and six surgeons surveyed, approximately 92% of patients said they were satisfied with the telehealth visits, compared with low satisfaction rates reported by surgeons.
Technical difficulties were reported by nearly 50% of surgeons and 60% of patients, who said these issues were the main reasons they would prefer in-person visits.
In a 10-item scale questionnaire, surgeons scored the average level of care administered via telehealth at 5.2 and their willingness to incorporate telehealth into their practice in the future at a 6.6.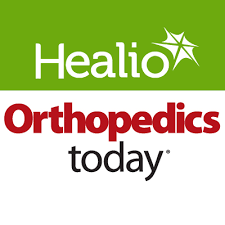 Read More >>