Editor's Note
As hospitals begin ramping up elective surgical procedures, healthcare leaders face significant challenges, the June 23 Becker's Hospital Review reports.
A market research survey by Lumeon (Boston) found that the top operational concern for healthcare leaders is making sure patients feel safe to schedule and come into hospitals for surgical procedures.
---
Sponsored Message
---
Of 102 respondents:
68% believe patient fear will delay or limit demand for surgery, with the delays extending for at least 6 months, and the effect of this likely to be exhibited in cancellations
87% of hospitals had a surgery cancellation rate of less than 10% before the pandemic, but only 34% believe they will be able to maintain that level, and nearly 15% anticipate cancellation rates topping 25%
71% believe there is a significant opportunity to fast track patients preoperatively using virtual care, like video consultations.
Concerns about patient fear was followed by concerns about screening patients for COVID-19 and operational challenges as a result of having reserved separate ORs and ICUs for COVID-19 patients.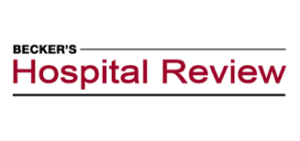 Read More >>