Editor's Note
A new survey by the University of Pennsylvania School of Nursing and BDO Center for Healthcare Excellence & Innovation finds that clinical and business leaders value the innovation nurses bring to their organizations, just not at the C-suite level.
Clinical and business leaders ranked skills, such as "the interface of clinical innovation and technology," "design-thinking for process change," and "excellent clinical acumen" in their top four most valuable for nurse innovators in their organizations, but most have not elevated nurses to the leadership levels needed to transform care.
---
Sponsored Message
---
Only 31% of clinical leaders have a designated nursing leader whose primary responsibility is innovation, and less than half of business leaders say their C-suite includes a nurse.
By 2025, however, both sides of the industry note that they are taking steps to fully unleash nurse innovators at the leadership level.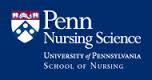 Read More >>