Editor's Note
In this clinical trial, scientists at University College London and the University of Sheffield found that robot-assisted surgery to remove and rebuild bladder cancer allowed patients to "recover much faster and spend considerably (20%) less time" in the hospital, SciTechDaily June 13 reports. Other findings included 52% less chance of readmission and a "striking" 77% reduction in the prevalence of blood clots when compared to patients who had open surgery.
The study, which was published in JAMA Network on May 15, comprised 9 UK hospitals and 338 patients with non-metastatic bladder cancer randomized into two groups: 169 patients had robot-assisted radical cystectomy with intracorporeal reconstruction, and 169 patients had open radical cystectomy. The trial's primary end-point was the length of stay in the hospital post-surgery.
On average, the robot-assisted group stayed 8 days in the hospital, compared to 10 days for the open surgery group. Readmittance to the hospital within 90 days of surgery was also reduced: 21% for the robot-assisted group versus 32% for the open surgery group.
"Despite robot-assisted surgery becoming more widely available, there has been no significant clinical evaluation of its overall benefit to patients' recovery," John Kelly, professor of Uro-Oncology at UCL's Division of Surgery & Interventional Science, consultant surgeon at University College London Hospitals, and co-chief investigator said, according to SciTechDaily. "In this study we wanted to establish if robot-assisted surgery when compared to open surgery, reduced time spent in hospital, reduced readmissions, and led to better levels of fitness and quality of life; on all counts, this was shown."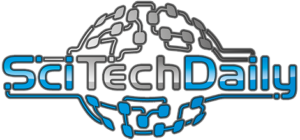 Read More >>