November 28, 2018
Study: 'Meaningful use' of EHRs linked to shorter LOS
Editor's Note
Hospitals that successfully attested to "meaningful use" of electronic health records (EHRs) experienced a shorter patient length of stay (LOS) in this study.
This analysis of patient data from California categorized hospitals into one of three categories−partial adoption of EHRs, full adoption of EHRs, and meaningful assimilation of EHRs−depending on whether the hospital had successfully attested to "meaningful use" criteria outlined by the Health IT for Economic and Clinical Health Act of 2009.
Hospitals in the meaningful assimilation category reduced LOS by 3%, compared with those that had only partially or fully adopted EHRs. Patients with complex or multiple chronic conditions experienced an additional 0.5% reduction in LOS.
Results from this study indicate that meaningful assimilation of EHRs can improve the efficiency with which patients are treated, the researchers say.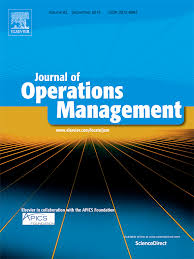 Read More >>
© 2019 Access Intelligence, LLC – All Rights Reserved. Reproduction in whole or in part in any form or medium without expressed written permission of Access Intelligence, LLC is prohibited. OR Manager is a registered trademark of Access Intelligence, LLC.