Editor's Note
This cohort study by researchers at the VA Saint Louis Health Care System and Saint Louis University finds that after the first 30 days of infection, COVID-19 patients have increased risks and burdens of incident diabetes and antihyperglycaemic use.
A total of 181,280 COVID-19 patients in the US Department of Veterans Affairs national database along with 4,118,441 contemporary control and 4,286,911 historical control patients without COVID-19 were included in the analysis. Participants in all three groups were free of diabetes before cohort entry and were followed for a median of 352 days.
Among the findings:
Those with few or no risk factors for diabetes had a greater risk for the disease after being infected with COVID-19 (HR 1.40) and an excess burden of antihyperglycaemic use (13.46).
COVID-19 patients who were treated in the ICU had a greatly increased diabetes risk, compared to those without COVID-19. This higher risk may be a result of treatment with steroids, which can raise blood glucose levels.
Though the mechanisms underpinning the link between COVID-19 and risk of diabetes are not entirely clear, the findings show that diabetes should be considered a component of long COVID-19, the researchers say.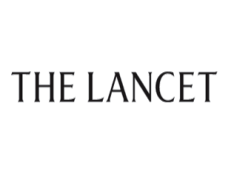 Read More >>