Editor's Note
This study led by Johns Hopkins researchers provides additional evidence of a median incubation period of approximately 5.1 days for the novel coronavirus disease 2019 (COVID-19).
Of 181 confirmed cases of COVID-19 (from China and other countries) with identifiable exposure and symptom onset windows in the analysis, the median incubation period was 5.1 days (4.5 to 5.8 days).
---
Sponsored Message
---
The analysis also finds that 97.5% of those who develop symptoms will do so within 11.5 days of exposure.
The results support proposals for length of quarantine or active monitoring of 14 days for those potentially exposed to COVID-19, the researchers say.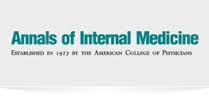 Read More >>