Editor's Note
This Centers for Disease Control and Prevention (CDC) study finds a huge drop in routine vaccinations in Medicare beneficiaries during the COVID-19 pandemic.
Comparing data from January to July 2019 and January to July 2020, declines of 70% to 89% in routine vaccinations were seen in mid-April 2020.
---
Sponsored Message
---
Asian Medicare beneficiaries had the largest decrease in vaccinations, compared with beneficiaries of other ethnicities.
These findings also are consistent with reports of declines in routine child vaccinations after the national emergency declaration in mid March 2020.
Vaccination providers should provide reassurance that routine vaccination services (including influenza vaccination) can be delivered safely and emphasize the importance of routine vaccination to protect patient health, the authors say. Now that COVID-19 vaccines are available, those efforts also can help older adults receive COVID-19 vaccinations.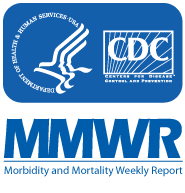 Read More >>