Editor's Note
Chicago's Rush University College of Nursing is at the top of 183 online graduate nursing programs in the US News & World Report's 2020 Best Online Programs, released January 14.
The University of South Carolina in Columbia was second, and Johns Hopkins University in Baltimore was third. Ohio State University, Columbus, and St Xavier University, Chicago, tied for fourth place, and George Washington University in Washington, DC, was sixth.
---
Sponsored Message
---
The growth in online nursing degree programs helps students advance their careers and plays a key role in helping solve the nursing shortage in the US. Through 2026, some 204,000 new nurses will be needed each year to fill new positions and replace retiring nurses, the Bureau of Labor Statistics reports.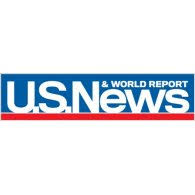 Read More >>