Editor's Note
Researchers from the University of Minnesota and M Health Fairview are using artificial intelligence (AI) to detect COVID-19 in chest x-rays of hospitalized patients.
The researchers used 18,000 x-rays from COVID-19 patients and 100,000 x-rays from patients without the disease to develop and train an AI program to discover COVID-19-related patterns in the images.
When patients arrive in the emergency department with suspected COVID-19, it is standard protocol to take a chest x-ray. This program can help physicians learn if a patient has COVID-19 much quicker than traditional testing.
The researchers now plan to tweak the AI program and use it to predict the progression of the disease in different patients.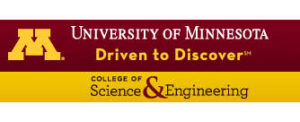 Read More >>