Editor's Note
Researchers from the University of Utah Health, who have identified a family of proteins that are significantly elevated in the saliva of hospitalized COVID-19 patients, presented their findings at American Physiological Society annual meeting, held during the Experimental Biology 2022 meeting in Philadelphia April 4.
The proteins, named "ephrin ligands," could serve as a biomarker to help physicians monitor COVID-19 disease progression and identify patients who are at risk for serious illness.
Of saliva samples collected from patients admitted to the University of Utah Hospital emergency department with respiratory symptoms, 67 tested positive for COVID-19 and 64 did not.
The researchers found that the presence of ephrin ligands in the patients' saliva was strongly associated with the diagnosis of severe COVID-19.
The findings could help identify the biological processes involved in severe reaction to COVID-19 infections, and looking for ephrins in saliva is a simple, noninvasive way to provide corroborating evidence when there is inconsistency between test results and the clinical picture, the researchers say.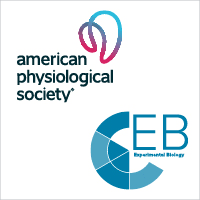 Read More >>