Editor's Note
In this study, researchers from Beth Israel Deaconess Medical Center and Harvard Medical School, Boston, find that most readmissions and emergency department (ED) visits (ie, revisits) of COVID-19 patients following initial admission were not preventable.
Of 576 COVID-19 hospitalizations, 76 resulted in a 30-day revisit (13.2%)—21 ED visits without admission (3.6%) and 55 readmissions (9.5%). Only 20 (26.3%) of the revisits were potentially preventable, five of which had contributing factors thought to be directly related to the pandemic.
---
Sponsored Message
---
The most frequent factors that contributed to preventable revisits were associated with the choice of postdischarge location and patient/caregiver understanding of discharge medication regimens, each occurring in 25% of cases.
The most frequent intervention cited that could have potentially prevented revisits was an "improved self-management plan at discharge," which occurred in 65% of cases.
Though only a quarter of 30-day revisits were potentially preventable, the findings highlight opportunities for improvement to reduce future revisits, the researchers conclude.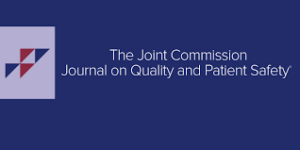 Read More >>