Editor's Note
This study led by researchers at South Dakota State University in Brookings found that only 15% of healthcare workers (HCWs) in three rural communities had antibodies to COVID-19 over an 8-month period before vaccines came out.
From May 13 through December 22, 2020, 336 volunteers at five healthcare facilities in eastern South Dakota and western Minnesota, had three rounds of blood testing for COVID-19 antibodies.
---
Sponsored Message
---
In the first round of testing (May 13-July 13), many of the HCWs thought they had already had COVID-19; however, only one of 336 had antibodies.
In the second round of testing (August 13-September 25), five of 260 participants had antibodies.
In the third round of testing (October 16-December 22), 35 of 235 participants had antibodies.
Though most of the HCWs had the highest exposure because they were caring for COVID-19-positive patients, at the end of the study when vaccinations began, 85.1% had no detectable antibodies—meaning they were still susceptible to COVID-19. In addition, the HCWs who had direct contact with COVID-19 patients had a similar infection rate as those who did not (14% vs 18%).
The researches concluded that serological testing for antibodies is an important metric for understanding the true number of individuals who have been exposed to COVID-19 and the scope of COVD-19 spread in rural populations.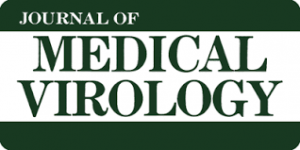 Read More >>