Editor's Note
Age 50 to 80 years was a strong predictor of returning to independent living and walking 1 year after hip fracture surgery in this study.
Of 600 patients aged 50 and older included in the study, 3.07% aged 50 to 80 years were living in an institution 1 year after hip fracture surgery, compared to 19.81% of patients older than 80 years. Of those who were walking independently before hip fracture, 33.62% of those aged 50 to 80 years required a walking aid after surgery, as did 69% of those older than 80 years.
---
Sponsored Message
---
Patients with good fitness before surgery (ASA Class I) and nonsmokers were more likely to regain independent living and walking ability 1 year after surgery. Those who were not using a walking aid before surgery and those having acceptable hip implant placement were more likely to return to independent living. Predictors of independent walking included living independently before surgery, having a non-displaced fracture, and not requiring revision surgery.
Identifying factors associated with living and walking independently after hip fracture repair may help surgeons better identify which patients are at risk and optimize their care, the researchers say.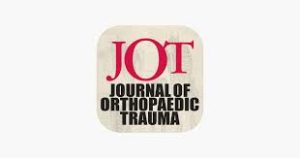 Read More >>