Editor's Note
On July 27, PinnacleHealth (Harrisburg, Pennsylvania) announced the opening of its Surgery Optimization Clinic to support orthopedic patients at high risk for surgical complications. Other high-risk surgical patient service lines will be added by the end of the year.
The aim of the program is to improve patient satisfaction and overall health as well as to decrease complications, readmissions, same-day cancellations, and length of stay.
---
Sponsored Message
---
The clinic also provides one-on-one preoperative education and coordinates patient care with the primary care provider, surgeon, and anesthesiologist.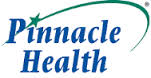 Clinic builds on success of previously launched peri-optimization program HARRISBURG, Pa. (July 27, 2016) - PinnacleHealth announces the opening of its PinnacleHealth Surgery Optimization Clinic to all high-risk orthopedic surgery patients, followed by high-risk surgical patients in other service lines by year's end.
Read More >>