Editor's Note
This study by Israeli researchers finds that restrictions implemented during COVID-19 dramatically altered daily routines and limited time spent outdoors, which resulted in deteriorating personal wellbeing.
The analysis of 7,517 adults from 40 countries who were surveyed during the 2020 COVID-19 restrictions found that social restrictions impaired all aspects of wellbeing, with decreases in sleep quality, quality of life, physical activity, and productivity, while screen time increased.
---
Sponsored Message
---
These deteriorations in aspects of wellbeing and increased screen time were associated with a 58% reduction in outdoor daylight exposure and changes in circadian rhythms.
Sufficient outdoor daylight exposure and sleep are important determinants of resilience, and the results show that this holds true for pandemics, the authors say.
Strategies to improve wellbeing under social restrictions and to accelerate COVID-19 recovery should foster spending more time outdoors and good sleep hygiene, they say.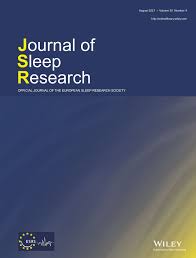 Read More >>