Editor's Note
To reduce contamination of the surgeon in the OR, the two-person gowning technique must be highly monitored, or the single-person gowning technique should be used, finds this study from the department of orthopedic surgery and rehabilitation at the University of Oklahoma Health Sciences Center, Oklahoma City.
For the study, 27 gowning events were monitored for contamination during a simulated two-person gowning process in which a surgical technician assists a surgeon at the beginning of a surgical procedure. The lower part of the technician's gown was coated with ultraviolet (UV) resin powder before the gowning process to simulate contamination, and the surgeon's gown was observed under UV light after gowning.
There was a 66.67% rate of contamination of the surgeon's sleeves while being gowned. Overall median contamination was 1.3 cm2 for a short surgeon, 1.4 cm2 for a medium-height surgeon, and 2.9 cm2 for a tall surgeon.
The number of contamination events were six for the short surgeon, five for the medium-height surgery, and seven for the tall surgeon, suggesting that the surgeon's height was a significant source of variation.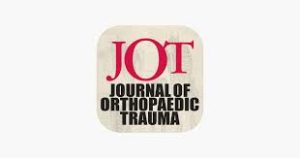 Read More >>