Editor's Note
Nurse staffing expert Linda Aiken, PhD, RN, FAAN, testified at the New York State (NYS) Health Committee budget hearing on February 25 about her research on staffing levels in New York State.
Among her research findings:
---
Sponsored Message
---
Each patient reduction in nurses' workloads was associated with a 13% decrease in patient deaths of elderly patients hospitalized with common surgical and medical conditions.
If all NYS hospitals staffed at the 4:1 ratio proposed in the pending legislation, more than 4,370 deaths would have been avoided in elderly Medicare patients.
Across all NYS hospitals, nurses care for an average of 6.3 patients each.
Safer, better nurse staffing would have saved $720 million over 2 years because of shorter lengths of stay and fewer readmissions.
Dr Aiken is the founding director of the Center for Health Outcomes and Policy Research at the University of Pennsylvania School of Nursing—the world's foremost authority on nurse staffing research.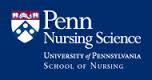 Read More >>