Editor's Note
There were no increased risks of complications or readmissions after total hip replacements (THRs) and total knee replacements (TKRs) performed in a community-based ambulatory surgery center (ASC), finds this study reported in a Poster Session March 14 at the American Academy of Orthopaedic Surgeons in Las Vegas.
A total of 126 patients in the ASC group were matched to 126 patients in the in-patient group, with 77 patients having THRs and 49 having TKRs in each group.
---
Sponsored Message
---
There was no significant difference in complications between groups (3.9% inpatient vs 2.4% ASC). There also was no significant difference between groups for readmission rates.
In-patient costs were $19,361 compared with $11,677 for ASC costs, resulting in a 60% cost reduction for ASCs.
Results show that ASCs provide a viable option for total joint procedures with a considerable cost benefit, the researchers note.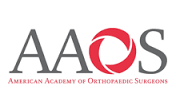 Read More >>