Editor's Note
Medline Industries has not operated its Waukegan, Illinois, sterilization facility since December 13, 2019, when it was temporarily closed because it couldn't meet Illinois' new state standards for ethylene oxide, the January 21 MedTech Dive reports.
A Lake County Health Department update on January 17 says Medline began installing additional pollution controls in late November, but did not finish by December. The facility is now expected to resume operations the last week of January 2020 amid testing of $10 million worth of new emissions controls.
---
Sponsored Message
---
Ethylene oxide is used to sterilize at least half of US medical devices. A Food & Drug Administration official has warned that closure of as few as two more facilities would be catastrophic to the device industry.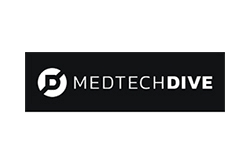 Read More >>