Editor's Note
Maryland Gov Larry Hogan on January 4, 2022, signed an executive order authorizing the secretary of the Maryland Department of Health to regulate hospital personnel, bed space, and supplies. A second order authorizes additional steps to further increase the state's emergency medical services workforce, the January 5 Becker's Hospital Review reports.
A total of 1,000 National Guard members have been mobilized, with some 250 deployed to testing sites and additional members assigned to open new testing sites outside of hospitals.
---
Sponsored Message
---
Gov Hogan also authorized COVID-19 booster shots for 12- to 15-year-olds and called for the Biden administration to increase distribution of monoclonal antibodies.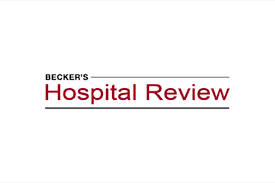 Read More >>