Editor's Note
A study by the Riken research institute and Kobe University using Fugaku, the world's fastest supercomputer, finds that wearing two masks offers little benefit in preventing the spread of COVID-19 compared to one well-fitted disposable mask, the March 4 Reuters reports.
The researchers found that tightly-fitted surgical masks made of nonwoven material were 85% effective in blocking particles, and adding a polyurethane mask on top of the surgical mask increased effectiveness to just 89%.
---
Sponsored Message
---
Wearing two surgical masks wasn't useful because air resistance builds up and causes leaks around the edges.
One regularly-fitted nonwoven mask was 81%, and one loosely-fitted nonwoven mask was just 69% effective.
In general, the study found N95 masks were the most effective in preventing COVID-19, followed by nonwoven masks, cloth masks, and polyurethane masks.
The Centers for Disease Control and Prevention recommended double masking in February, saying Americans should wear a cloth mask over a disposable mask.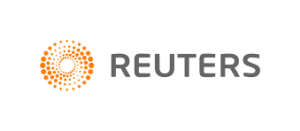 Read More >>