August 7, 2019
Hospital employment down 2,100 in July
Editor's Note
Employment in US hospitals fell by 0.04% (2,100 jobs) in July to a seasonally adjusted 5,238,900, the Bureau of Labor Statistics reported on August 2. That's still up 93,000 more employees than a year ago.
Overall, healthcare employment has increased 405,300 in the past year. The overall unemployment rate remains unchanged at 3.7%.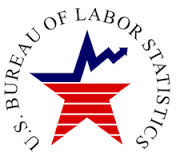 Read More >>
© 2019 Access Intelligence, LLC – All Rights Reserved. Reproduction in whole or in part in any form or medium without expressed written permission of Access Intelligence, LLC is prohibited. OR Manager is a registered trademark of Access Intelligence, LLC.