Editor's Note
The US Department of Health and Human Services (HHS) reported on December 3 that Medicare telehealth flexibilities led to a 63-fold (ie, from approximately 840,000 to 52.7 million) increase in use from 2019 to 2020.
The report also notes that telehealth services were accessed more in urban than rural areas, and Black Medicare beneficiaries were less likely to use telehealth than White beneficiaries.
---
Sponsored Message
---
Telehealth was particularly helpful in offsetting behavioral healthcare. In 2020, telehealth visits comprised a third of visits to behavioral health specialists, compared to 8% of visits to primary care providers and 3% of visits to other specialists.
Also in response to the COVID-19 pandemic, HHS relaxed enforcement of the Health Insurance Portability and Accountability Act (HIPPA) of 1996 privacy requirements for videoconferencing.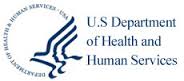 Read More >>