Editor's Note
The Department of Health and Human Services (HHS) and Department of Defense on July 22 announced an agreement with Pfizer to produce and deliver 100 million doses of its COVID-19 vaccine in the US, following manufacture and approval.
Pfizer will deliver the doses, once the vaccine receives emergency use authorization or licensure from the Food and Drug Administration after completing demonstrations of safety and efficacy in an upcoming large Phase 3 clinical trial.
---
Sponsored Message
---
The agreement also allows the US government to acquire an additional 500 million doses. The vaccine will be available to the American people at no cost.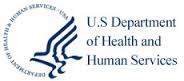 Read More >>