Editor's report
A new report released by the Department of Health and Human Services (HHS) Office of Inspector General (OIG) on March 23 details how the COVID-19 pandemic has created new problems and worsened existing issues at US hospitals, leaving staff frustrated, exhausted, and burned out.
Among the problems outlined in the report:
---
Sponsored Message
---
Hospitals have had to set up their own systems for handling an unpredictable and insufficient supply of COVID-19 vaccines.
Staff illnesses and deaths have worsened workforce problems, with staff having to work longer hours and more shifts and take on increased responsibilities.
Hospitals report financial instability because of increased expenses associated with responding to the pandemic and lower revenues from decreased use of other hospital services, such as cancelling elective surgical procedures.
Hospitals fear they will be unable to address a looming mental health crisis, resulting from lockdowns, reduced social interaction, online learning, and burnout.
The report surveyed 320 front-line US hospital administrators from February 22-26, 2021.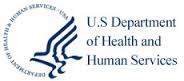 Read More >>