Editor's Note
The Pain Management Best Practices Inter-Agency Task force, a Health and Human Services (HHA) federal advisory committee on May 30 released its final report.
The report calls for a balanced, individualized, patient-centered approach to pain management and underscores the need to address stigma, risk assessment, access to care, and education.
---
Sponsored Message
---
The report also highlights five pain treatment categories:
medications
restorative therapies
interventional procedures
behavioral health approaches
complimentary and integrative health approaches.
The report is a roadmap that is desperately needed to treat the nation's pain crisis, HHS says.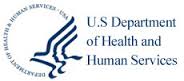 Read More >>