Editor's Note
The Department of Health and Human Services (HHS) on April 26 announced it is lowering the maximum civil penalty for healthcare providers, health plans, and business associates who violate the Health Insurance Portability and Accountability Act (HIPPA), based on the level of culpability.
A 2013 rule created four tiers of possible penalties and applied a maximum penalty of $1.5 million.
---
Sponsored Message
---
Based on further review of the statute, HHS is lowering the maximum penalty for three of the four tiers, the exception being violations due to willful neglect without a timely correction.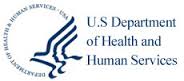 Read More >>