July 11, 2019
HHS forms group to streamline quality programs
Editor's Note
The Department of Health and Human Services (HHS) announced on July 9 that it has formed a summit of key industry stakeholders and government leaders to provide insight as the Trump administration seeks to streamline, improve, and align measures used across federal healthcare quality programs.
The Quality Summit, which will be chaired by Peter Pronovost, MD, PhD, an expert on healthcare quality and patient safety, and HHS Deputy Secretary Eric Hargan, will discuss strategies to minimize burdensome regulations and improve the ability of healthcare providers to offer high-quality care to their patients.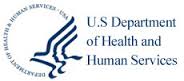 Read More >>
© 2019 Access Intelligence, LLC – All Rights Reserved. Reproduction in whole or in part in any form or medium without expressed written permission of Access Intelligence, LLC is prohibited. OR Manager is a registered trademark of Access Intelligence, LLC.