Editor's Note
US healthcare added 52,800 jobs in September for a seasonally adjusted 15, 839,600, the Bureau of Labor Statistics reported on October 2.
Hospitals lost 6,400 jobs, but nursing and residential care facilities added 1,600 jobs. Ambulatory healthcare services also added jobs, including physicians (18,200), dentists (3,900), and home healthcare services (16,200).
---
Sponsored Message
---
The overall unemployment rate fell to 7.9% in September, compared to 8.4% in August and 10.2% in July.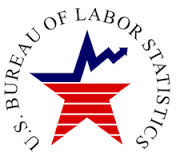 Read More >>