August 15, 2018
Galien Foundation chooses 10 most innovative medical devices of 2018
Editor's Note
Nominees for the Best Medical Technology of 2018 were recently chosen by The Galien Foundation, the August 6 Medical Design & Outsourcing reports.
Among the 10 most innovative medical devices are:
Boston Scientific's Axios stent and electrocautery enhanced delivery system
Boston Scientific's SpyGlass direct visualization system for cholangiopancreatoscopy
Boston Scientific's Watchman, a left atrial appendage closure device
Integra Lifesciences' Omnigraft Dermal Regeneration Matrix for diabetic foot ulcers
Koning Corporation's KBCT 1000 3D breast imaging device
Medtronic's implantable system for Remodulin, to treat pulmonary hypertension.
Before candidates can qualify, their products must be FDA approved for market within the past 5 years, and they have to show major potential to impact healthcare.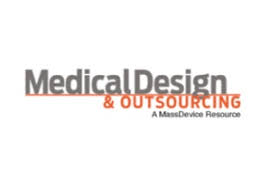 Read More >>
© 2019 Access Intelligence, LLC – All Rights Reserved. Reproduction in whole or in part in any form or medium without expressed written permission of Access Intelligence, LLC is prohibited. OR Manager is a registered trademark of Access Intelligence, LLC.