Editor's Note
In this study from Seoul, South Korea, both surgical and cotton masks were ineffective in preventing the dissemination of SARS-CoV-2, from coughs of patients with COVID-19 to the environment and external mask surface.
For the study, four patients with COVID-19 were admitted to negative pressure isolation rooms and asked to cough five times onto a petri dish while wearing the following sequence of masks: no mask, surgical mask, cotton mask, and no mask.
---
Sponsored Message
---
Median viral loads of nasopharyngeal and saliva samples from the four participants were 5.66 and 4.00 log copies/mL, respectively.
Median viral loads after coughs without a mask, with a surgical mask, and with a cotton mask were 2.56, 2.42, and 1.85 log copies/mL, respectively.
All swabs from the outer mask surfaces were positive for SARS-CoV-2, and most swabs from the inner mask surfaces were negative.
These observations support the importance of hand hygiene after touching the outer surface of masks, the researchers say.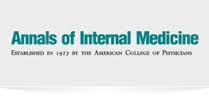 Read More >>