Editor's Note
This study from the University of Minnesota School of Public Health, Minneapolis, and Harvard Medical School, Boston, finds that practice interruptions in the treatment of Medicare patients spiked in April 2020, and interruption-without-return rates were larger for older physicians.
In this analysis of 547,849 physicians billing Medicare:
Practice interruption rates were similar before and during the COVID-19 pandemic, except for a spike in April 2020, when 34,653 (6.93%) physicians experienced an interruption.
Overall 1.14% of physicians stopped practice in April 2020 and did not return, compared with 0.33% in 2019.
The increase in interruption rates and interruption-without-return rates was larger for physicians aged 55 years and older than younger physicians (7.23% vs 3.90%).
Female physicians, specialists, physicians in smaller practices, physicians not in a health professional shortage area, and physicians practicing in metropolitan areas experienced greater increases in practice interruptions, but those groups had higher rates of return, so overall changes in practices were similar across characteristics except for age.
Further studies are needed to assess the long-term effects of physician practice interruptions on the workforce and access to care, the researchers note.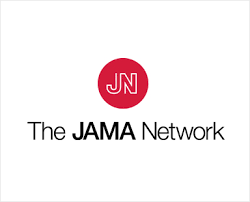 Read More >>