December 6, 2018
Effect of CJR bundled payment program on care delivery
Editor's Note
Participation in the Comprehensive Care for Joint Replacement (CJR) bundled payment program was associated with changes in care delivery and compensation practices, this study finds.
This survey of 73 orthopedic surgeons found that those practicing in CJR hospitals were more likely to report their hospitals had implemented programs aimed at improving postdischarge care or reducing costs.
Surgeons in CJR hospitals also were more likely to report that their hospitals provided incentives or some type of gain sharing.
CJR hospitals were not more likely to use programs to reduce costs or improve care during hospitalization.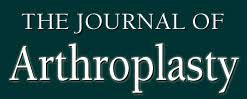 Read More >>
© 2019 Access Intelligence, LLC – All Rights Reserved. Reproduction in whole or in part in any form or medium without expressed written permission of Access Intelligence, LLC is prohibited. OR Manager is a registered trademark of Access Intelligence, LLC.