Editor's Note
ECRI , on January 28, issued its Top 10 Health Technology Hazards for 2021. First on the list is the complexity of managing devices that have Food & Drug Administration (FDA) emergency use authorization (EUA) because of the COVID-19 pandemic.
ECRI experts caution that hospitals need to watch for safety and performance issues, monitor the devices' EUA status, and know what to do with the device when the EUA ends, which can happen at any time. For example, in August 2020, the FDA revoked the EUA for a class of protective barrier enclosures after finding they increased healthcare workers' (HCWs) exposure to airborne particles, rather than decreasing exposure.
---
Sponsored Message
---
ECRI's full list of health technology hazards includes:
EUA device management
Drug name auto-display—medication errors, some fatal, can result when drug name fields populate after a few letters
Telehealth adoption—rapid adoption of telehealth programs can put patients and data at risk
Imported N95 masks—particularly those from China, may fail to protect HCWs from infectious respiratory diseases
Consumer-grade devices—relying on consumer-grade devices, such as pulse oximeters, blood pressure cuffs, and glucose monitors, can lead to inappropriate healthcare decisions
Ultraviolet (UV) disinfection—hasty deployment of UV disinfection devices can reduce effectiveness and increase risks for exposure
Software vulnerabilities—vulnerabilities in third-party software components that are incorporated into medical devices present cybersecurity challenges
Artificial intelligence (AI) in diagnostic imaging—unreliable AI functionality and inaccurate interpretation of an image can affect a patient's treatment plan or the radiation dose delivered
Remote operation risks—remote operation of devices designed for bedside use, such as ventilators and infusion pumps, introduces insidious risks
3D printing quality—insufficient quality assurance of 3D-printed, patient-specific devices, such as implants and prostheses, may harm patients.
The report can be downloaded for free. Registration required.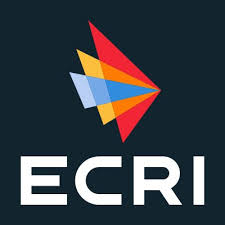 Read More >>