Editor's Note
Patients at Porter Adventist Hospital in Denver may be at risk for HIV or hepatitis after the hospital discovered a surgical instrument sterilization breach, the April 5 LiveScience reports.
The process for precleaning surgical instruments was found to be inadequate, which may have put patients who had orthopedic or spine surgery between July 21, 2016, and February 20, 2018, at risk for infections.
---
Sponsored Message
---
Though the hospital says the chance of getting an infection is "extremely low," it is notifying patients for transparency's sake and to "ensure the safety and confidence" of patients. The hospital is also giving patients the option to get tested for blood-borne pathogens. So far, there have been no infections related to the breach.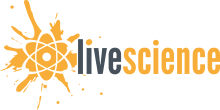 Read More >>