Editor's Note
For every two deaths attributed to COVID-19 in the US between March and July, a third person died as a result of the pandemic, finds this study from the Virginia Commonwealth University School of Medicine, Richmond.
COVID-19 was cited in 65% of excess deaths (the gap between observed and expected deaths) in the first weeks of the pandemic, and deaths from non-COVID-19 causes (eg, Alzheimer disease, diabetes, heart disease) increased sharply in five states with the most COVID-19 deaths.
---
Sponsored Message
---
Between March 1 and August 1, 2020, there was a 20% increase over expected deaths, and there were 10 states with the highest per capita rate of excess deaths. Of the 225,530 excess deaths, 150,541 (67%) were attributed to COVID-19. An increase in deaths attributed to causes other than COVID-19 reached statistical significance in two—heart disease and Alzheimer disease/dementia.
Excess deaths attributed to causes other than COVID-19 could reflect deaths in unrecognized or undocumented COVID-19 infected patients or deaths in uninfected patients resulting from disruptions in care produced by the pandemic, the authors say.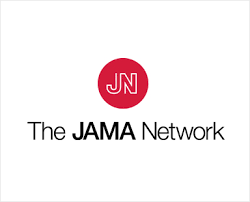 Read More >>