September 13, 2018
Researchers create database of 70 years of RN effectiveness
Editor's Note
Appropriate nursing staff mix is important for quality care,  and understanding how staffing skill mix affects outcomes allows policymakers and clinicians to make good staffing decisions, finds this study.
Researchers from the Registered Nurses' Association of Ontario analyzed 626 studies on the effectiveness of RNs on clinical, patient, organizational, and financial outcomes over the past 70 years, and they used their findings to create a database of evidence on RN effectiveness.
The free and publicly available database will be updated periodically and serve as a resource to assist in making informed decisions on effective RN staffing levels and staffing mix in various care settings and sectors on a global scale, the researchers say.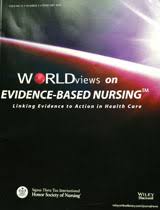 Read More >>
© 2019 Access Intelligence, LLC – All Rights Reserved. Reproduction in whole or in part in any form or medium without expressed written permission of Access Intelligence, LLC is prohibited. OR Manager is a registered trademark of Access Intelligence, LLC.