Editor's Note
Some hospitals and health systems are scaling up their telehealth initiatives and have established venture funds to invest in digital health innovations. Four health system executives with venture funds spoke to Becker's Hospital Review May 24 about what "criteria they look for" and/or consider before investing in digital health companies.
Here are highlights from the article for viable investment prospects:
Digital health companies should propose solution(s) to "a meaningful problem and provide real value for the patients and providers."
They should look to "collaborate with and receive feedback from clinicians and other professionals within the health system."
They should be able to show "ease of adoption, scalability, and value."
They should provide an easy and "more personal experience for patients and providers."
According to Becker's May 23, hospitals that have recently launched telehealth expansion projects include Intermountain Cassia Regional Hospital, Boston Children's Hospital, and Teton Valley Health Hospital.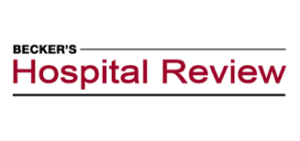 Read More >>