Editor's Note
A new KLAS Research report finds that COVID-19 has surpassed electronic health records (EHRs) as a primary source of clinician burnout, the December 7 EHR Intelligence reports.
The report also finds that nurses have different sources of burnout than physicians since the start of the pandemic:
After-hours workloads are a stronger driver of burnout in nurses.
A stressful work environment is driving burnout in physicians.
Since the start of the COVID-19 pandemic, the number of nurses who say they are likely to leave their organizations within the next 2 years has increased, and this increase has worsened in the last 6 months, going from about 20% to 25%.
Before COVID-19, the percentage of all clinicians reporting some degree of burnout was consistently around 25%, but now it has climbed to about one-third, the report says.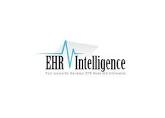 Read More >>