Editor's Note
In this review article, researchers from the US, UK, Netherlands, and Australia discuss current evidence on the pathophysiology, transmission, diagnosis, and management of COVID-19.
Among their findings:
---
Sponsored Message
---
COVID-19 is spread primarily via respiratory droplets during close face-to-face contact.
Infection can be spread by asymptomatic, presymptomatic and symptomatic carriers.
The average time from exposure to symptom onset is 5 days, and 97.5% of people who develop symptoms do so within 11.5 days
The most common symptoms are fever, dry cough, and shortness of breath.
Diagnosis is made by detection of the virus via reverse transcription polymerase chain reaction testing, though false-negative test results occur in 20% to 67% of patients.
About 5% of patients with COVID-19 and 20% of those hospitalized have severe symptoms necessitating intensive care.
More than 75% of COVID-19 patients who are hospitalized require supplemental oxygen.
Dexamethasone reduces 28-day mortality in patients requiring oxygen compared with usual care (21.6% vs 24.6%).
Remdesivir improves time to recovery from 15 to 11 days.
Convalescent plasma did not shorten time to recovery.
Mortality varies by age, ranging from 0.3 deaths/1,000 cases for patients aged 5 to 17 years to 304.9 deaths/1,000 cases for patients aged 85 years or older.
As of July 1, 2020, many aspect of transmission, infection, and treatment of COVID-19 remains unclear, the researchers say. Nearly 120 human vaccines are currently under development, and more than a dozen are being tested in phase 1-3 trials.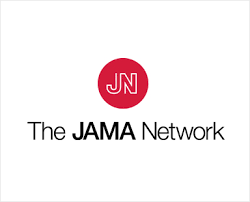 Read More >>