Editor's Note
This meta-analysis by researchers in Switzerland and Columbia finds that healthcare workers (HCWs) exhibit a high prevalence of COVID-19 infection, with a significant proportion of them being asymptomatic carriers. This favors silent transmission in clinical and community settings.
The meta-analysis comprised 97 studies published in 2020, and 230,398 HCWs across 24 countries.
---
Sponsored Message
---
Among the findings:
The estimated prevalence of COVID-19 infection was 11% in those screened for infection and 7% in those screened for antibodies.
The most frequently COVID-19 affected personnel were nurses (48%), followed by physicians (25%), and other HCWs (23%).
Most COVID-19-positive medical personnel were working in regular/nonsurgical/non-COVID-19 wards during screening (43%), followed by 24% in the OR, 16% in the ED, 9% in the ICU, and 29% in other locations.
Anosmia (loss of taste and smell), fever, and myalgia were identified as the only symptoms associated with HCW COVID-19 positivity.
Of the COVID-19-positive personnel, 40% did not show symptoms at time of diagnosis, 5% developed severe clinical complications, and 0.5% died.
The researchers concluded that universal screening for all exposed HCWs regardless of symptoms should be the standard strategy.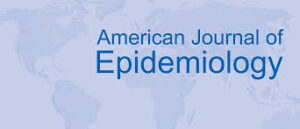 Read More >>