Editor's Note
This study led by researchers at the Centers for Disease Control and Prevention (CDC) and Massachusetts Department of Public Health finds that people vaccinated against COVID-19 can carry as much coronavirus as those who are unvaccinated.
After multiple large public events in a Barnstable County, Massachusetts town, 469 COVID-19 cases were identified, and 346 (74%) of cases occurred in fully vaccinated people.
---
Sponsored Message
---
The Delta variant was found in 90% of the specimens, and the cycle threshold values were similar in those where fully vaccinated and those who were not.
Overall, 274 (79%) vaccinated patients with breakthrough infections were symptomatic. Of five COVID-19 patients who were hospitalized, four were fully vaccinated. No deaths were reported.
Because of this study, the CDC now recommends that all persons, including those who are fully vaccinated, should wear masks in indoor public settings in areas where COVID-19 is high or substantial.
The researchers note that the finding suggest that even jurisdictions without substantial or high COVID-19 transmission rates might consider expanding prevention strategies, including masking in indoor public settings, regardless of vaccination status.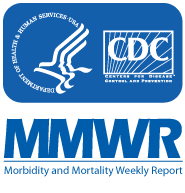 Read More >>