Editor's Note
Many adults with comorbid conditions lacked critical knowledge about COVID-19, and, despite concern, they did not change their routines or plans, this study finds.
In this cross-sectional survey of 630 adults aged 23 to 88 years, and living with one or more chronic conditions:
---
Sponsored Message
---
24.6% were "very worried" about getting the coronavirus
28.3% could not correctly identify symptoms
30.2% could not correctly identify ways to prevent infection
24.6% believed they were "not at all likely" to get the virus
21.9% reported that COVID-19 had little or no effect on their daily routine
9.5% believed they would definitely or probably get the virus.
This study reveals profound gaps in COVID-19 awareness, knowledge, concern, and preemptive public health action, the authors say.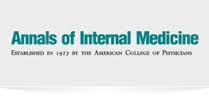 Read More >>