Editor's Note
The Centers for Medicare and Medicaid Services (CMS) hospital penalization in the Hospital Acquired Condition Reduction Program (HACRP) was not associated with significant changes in rates of hospital acquired conditions (HACs), 30-day readmissions, or 30-day mortality and does not appear to drive meaningful clinical improvements, this study finds.
In this analysis of data from 15.4 million Medicare patients and 3,238 hospitals from July 2014 to November 2016:
---
Sponsored Message
---
HAC rates for penalized hospitals were 2.72 per 1,000 episodes, compared with 2.06 for nonpenalized hospitals.
30-day readmission rates for penalized and nonpenalized hospitals were 14.4% and 14%, respectively.
Both penalized and nonpenalized hospitals had a 9% 30-day mortality rate.
Safety-net and teaching hospitals were more likely to be penalized under the program.
By disproportionately penalizing hospitals that care for more disadvantaged patients, the HACRP could exacerbate inequities in care, the researchers say.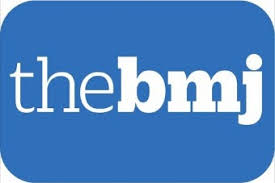 Read More >>