March 20, 2019
Cleveland Clinic launches new artificial intelligence center
Editor's Note
The Cleveland Clinic has launched a new Center for Clinical Artificial Intelligence, which will focus on applying machine learning to healthcare diagnostics, predictive analytics, and treatment planning, the March 13 Health IT Analytics reports.
As part of the Cleveland Clinic Enterprise Analytics division, the new center will analyze data from more than one million Cleveland Clinic patients to build predictive models for inpatient mortality risk, projected length of stay, and risk of readmission.
Other research will focus on precision medicine, such as improving cancer detection through artificial intelligence-driven imaging analytics and predicting patient responses to therapies using machine learning algorithms.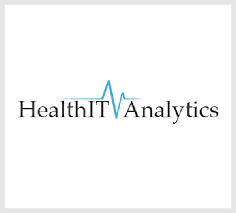 Read More >>
© 2019 Access Intelligence, LLC – All Rights Reserved. Reproduction in whole or in part in any form or medium without expressed written permission of Access Intelligence, LLC is prohibited. OR Manager is a registered trademark of Access Intelligence, LLC.