Editor's Note
Owners of hospitals in Chicago and Los Angeles plan to close their facilities in the first half of 2021, the January 14 Becker's Hospital Review reports.
Olympia Medical Center in Los Angeles informed its workers on December 31, 2020, that the hospital would be suspending all patient care services including the emergency department and emergency services on March 31, 2021. About 450 workers will lose their jobs when the 204-bed hospital closes.
---
Sponsored Message
---
Mercy Hospital & Medical Center in Chicago will close by the end of May 2021, citing monthly operating losses of $4 million. The 292-bed hospital opened nearly 170 years ago and is Chicago's first chartered hospital.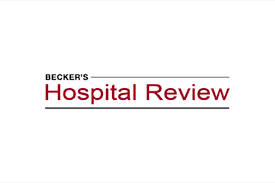 Read More >>