Editor's Note
Patients hospitalized with the Omicron variant have a different pattern of characteristics and outcomes than in previous waves of COVID-19, with patients being younger and having fewer comorbidities, fewer hospitalizations and respiratory diagnoses, and a decrease in severity and mortality, this study by researchers in Johannesburg, South Africa finds.
On November 24, 2021, the SARS-CoV-2 Omicron variant was identified in South Africa. Researchers with Netcare, a private healthcare group consisting of 49 acute care hospitals across South Africa, compared the Omicron COVID-19 wave (wave 4) with three previous waves—wave 1, June to August 2020 (Ancestral variant), wave 2, November 2020 to January 2021 (Beta variant), wave 3, May to September 2021 (Delta variant).
---
Sponsored Message
---
Among the findings:
The number of patients treated in hospitals during the early period of each wave differed (2,351 in wave 4 vs 6,342 in wave 3).
In the first three waves, 68% to 69% of patients presenting to the emergency department with a positive COVID-19 test were admitted vs 41.3% in wave 4.
Patients hospitalized during wave 4 were younger (36 vs 59 years of age), and a higher proportion were females.
Significantly fewer patients with comorbidities were admitted in wave 4, and the proportion with an acute respiratory condition was lower (31.6% in wave 4 vs 91.2% in wave 3).
Of 971 patients admitted in wave 4, 24.2% were vaccinated, 66.4% were unvaccinated, and 9.4% had an unknown vaccination status.
The proportion of patients requiring oxygen significantly decreased (17.6% in wave 4 vs 74% in wave 3), as did the percentage receiving mechanical ventilation (1.6% in wave 4 vs 12.4% in wave 3).
ICU admissions were 18.5% in wave 4 vs 29.9% in wave 3, and length of stay decreased from 7 to 8 days in previous waves to 3 days in wave 4.
Mortality rates were between 19.7% in wave 1 and 29.1% in wave 3, compared to 2.7% in wave 4.
Further research is needed to determine if the differences between waves are affected by acquired or natural immunity or if Omicron is less pathogenic than previous variants, the researchers say.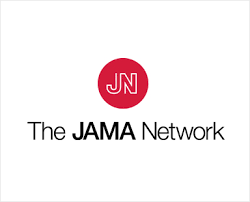 Read More >>